ACR COOL TD600 Diesel
Equipment designed for medium-high capacity vehicles.
Perfect for medium and long distances.
Suitable for tropical climate, up to 55 ºC.

ACR COOL TD600 Diesel
Direct engine driven
.
The T Series range is specially designed for the transport of short and medium distance goods where conditions are more difficult and you have to ensure a response of maximum reliability.
.
T Series equipment can be installed in any vehicle intended for the transport of merchandise.
.
Stand-By option 220 V or 380 V
System includes an additional fully working circuit to work with 220v or 380v plug. When the vehicle is stop, the ELECTRIC STAND BY SYSTEM permits to keep the cold. This additional circuit includes a second compressor, electric motor, electro valves, specific pipes, electric and electronic control, etc... This is built inside the unit.
.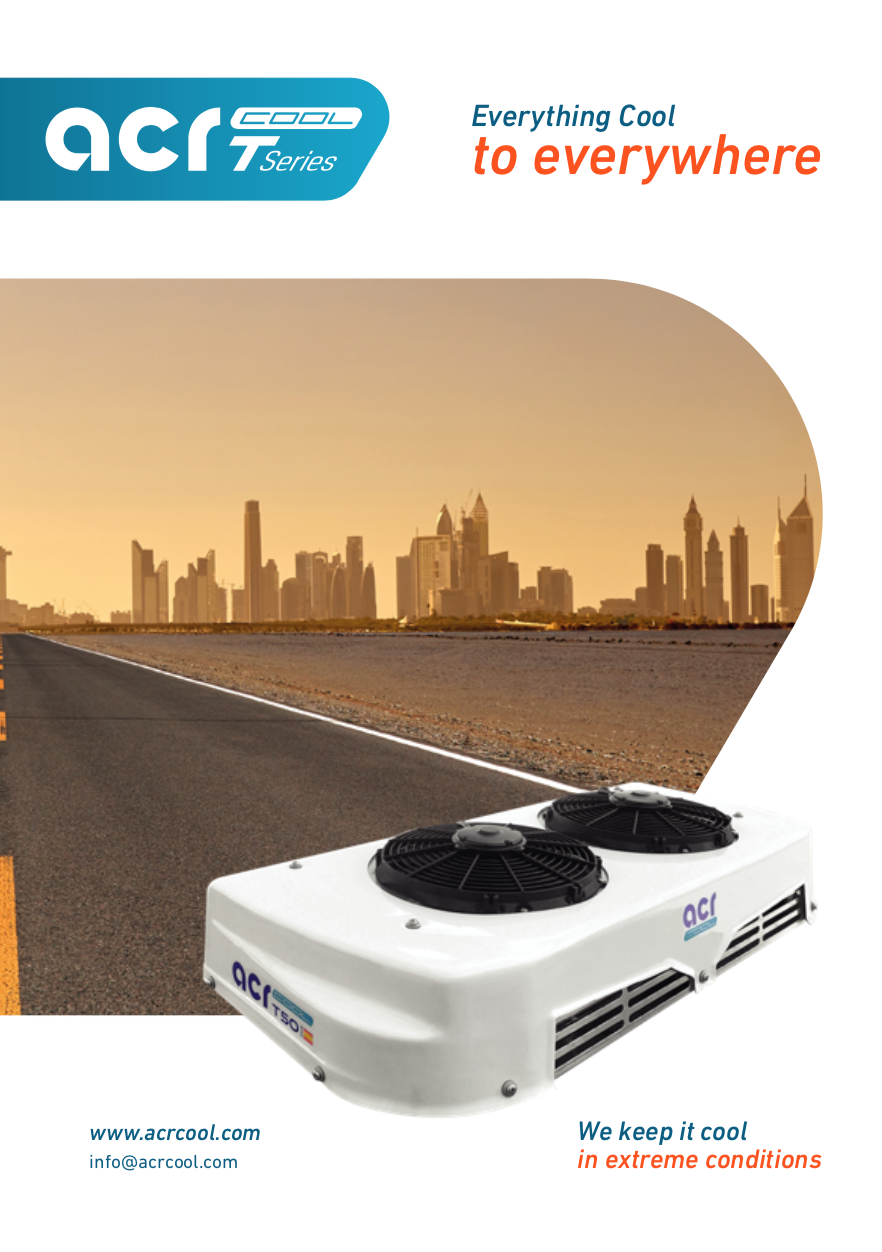 Download T Series Catalog.